Inspiring & Empowering our people – We're on it!
Our culture
At Arvato, no day is like the other. Our working world is fast, dynamic, digital and characterized by mutual respect – that's what our employees say. And they know best. What does that mean for our work? Find out.
We're on it!
Find out what "We're on it!" actually means and why you will love working with us.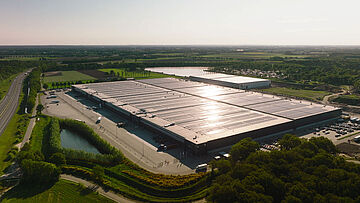 We are a global Team
We are growing, we are innovative, we solve our clients' challenges every day. Worldwide. How do we do it? With our esprit de corps: We're on it. For us, this means: We are on the move. We get involved where we are needed. We support each other. We think, change and find solutions. So that together we can give our best every day.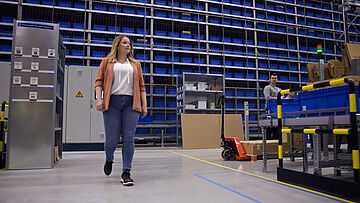 International and open mindset
Diverse, international, constantly growing – that's how we function as a team. At Arvato, every single person counts. We offer you a working environment in which everyone feels respected, noticed and valued. We promote your career in about 20 countries.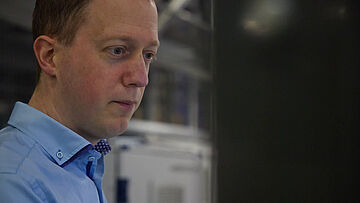 Joint innovative strength
As a pioneer in logistics, supply chain management and e-commerce, we develop customized, innovative customer solutions – with state-of-the-art automation software, robot technology and the know-how of our employees. To ensure constant improvement, we encourage new ideas and give creative freedom. And mistakes are okay as long as we learn from them.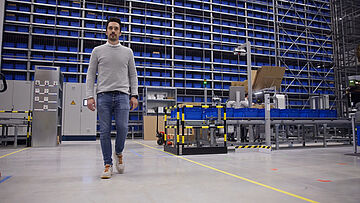 Real team spirit
Well-rehearsed processes, digital workflows, a fast pace – as a strong team, we master the challenges of everyday work together. Because we know: We can rely on each other. At Arvato, we live on teamwork.
At Arvato, I experience a real hands-on mentality. I can contribute my ideas and take on responsibility, even in the trainee program. From day one it's: Get involved.
Lewin Trainee Logistics Management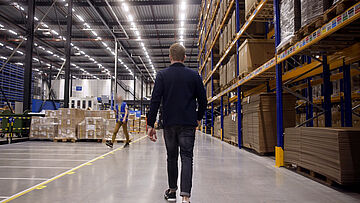 Diversity & Responsibility
Thanks to the wide variety of industries, flexibility and internationality, no two days are ever the same. You can always look forward to new exciting tasks and challenges. Since we trust our employees, we rely on a hands-on mentality and encourage you to take responsibility for your own work.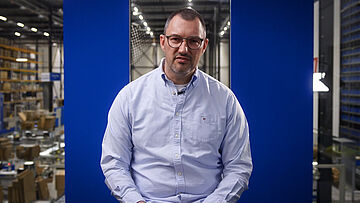 Work with meaning
You are looking for a meaningful job? In our Healthcare division, the focus is on patients when we supply them with important medicines or hospitals with medical equipment. Timing and precision are vital here.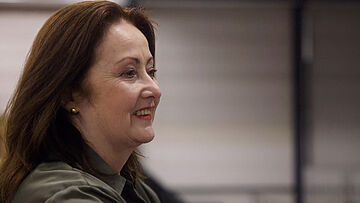 Curiosity
Every client and every challenge requires a bespoke custom-fit solution. Our curiosity and openness to people, innovations, changes and the unknown make this possible.
Are you on it?
International mindset, team spirit or curiosity – as employees at Arvato, we share common values. A respectful, inclusive culture is particularly important to us.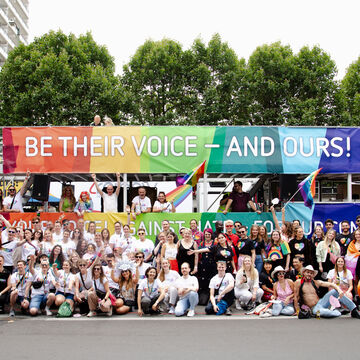 Our team at the Christopher Street Day 2023 in Berlin
Diversity, Equity & Inclusion
We owe our joint business success to our employees around the world. In our day-to-day work, we foster an environment characterized by respect, openness and appreciation. What does this look like in practice? Find out more on our Diversity, Equity & Inclusion (DEI) page!