Rewarding commitment – We're on it!
Your benefits
Growth, dynamism, change, innovation: None of this is possible without passion, commitment and teamwork. We value and respect what our more than 17,000 employees achieve every day. This is why we feel it is so important to give something back with exciting tasks, creative opportunities, a wide range of development options and attractive benefits.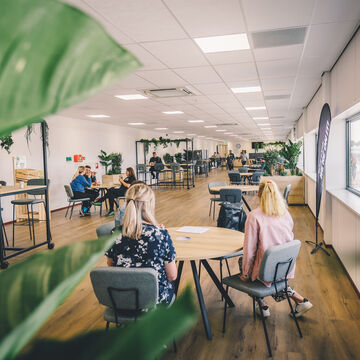 Attractive conditions
Experience a rewarding career with an attractive salary, company-paid holidays and comprehensive benefits packages, such as a contribution to pension plans or life assurance. Enjoy additional perks like employee discounts or our Employee Assistance Program.
Be recognized and rewarded through employee appreciation rewards. Join us and embark on a journey of growth and appreciation.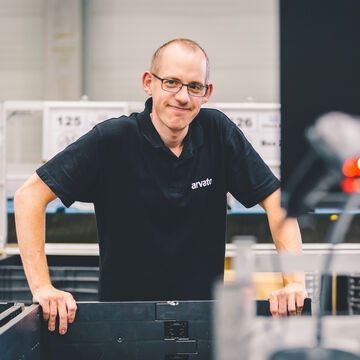 Individual development
We offer a variety of tools, programs and resources to help you learn new skills, achieve your career goals, and drive our digital transformation.
Development opportunities are available to employees in both office and warehouse roles, including tailored programs for leadership roles. In addition to our development programs, our Learning Management System will grant you access to a wide range of online training courses through LinkedIn Learning and the Bertelsmann University.
With our Global Mobility Program "Apollo", we leverage our international footprint, offering our employees the chance to work abroad.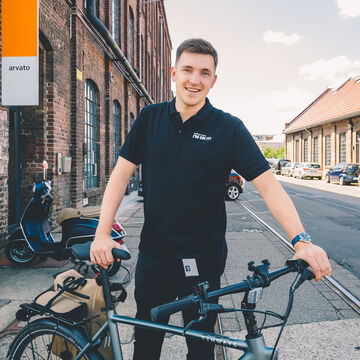 Health Promotion
We care about your health. We offer a comprehensive range of benefits dedicated to enhancing your overall well-being.
Stay motivated on your fitness journey with our health-related discounts, including exclusive offers on gym memberships or bike for work schemes. With a focus on individual needs, we support you in achieving a healthier and happier lifestyle.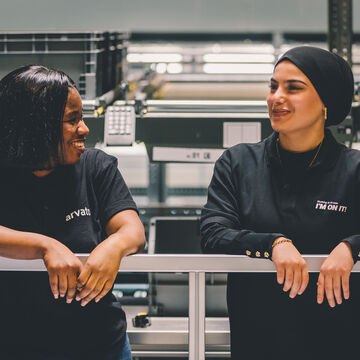 Real teamwork
We aim to create a working environment where it is easy for you to get involved. This requires an appreciative atmosphere and fast decision-making processes, which is why we rely on flat hierarchies, a first-name culture, and freedom for our ideas. We value open communication, have an "open door" policy, and helpful colleagues who will always lend you a sympathetic ear.
Teamwork is essential to our success, and "We're on it" is our motto. More than just working together on projects, it is also building community and belonging. We organize various employee engagement activities that promote recognition and collaboration, such as team building or social events.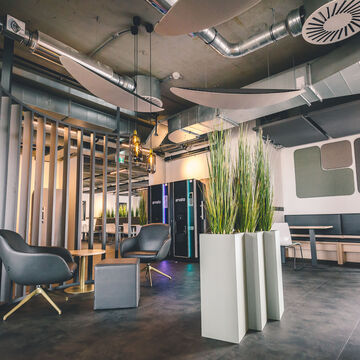 Smart workplaces
Our state-of-the-art workplaces are designed to support your well-being and productivity. At our logistics and distribution facilities, you will find workstations that meet both safety and ergonomic standards. Many of our offices have height-adjustable desks and open workspaces that give you room for creativity and teamwork. We use smart IT tools to enable efficient collaboration and communication.
With our comprehensive setup, you can work comfortably and effectively, no matter where you are or which role you play in the company.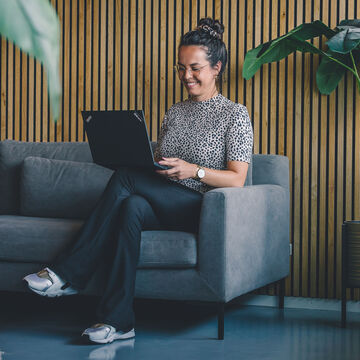 Flexible working
models
We are providing our employees with the flexibility to support work-life balance. Whether full-time, part-time, mobile office or hybrid solutions – we adapt to your requirements. We offer flexible working hours or up to three days a week in the home office, specific arrangements may vary depending on the role.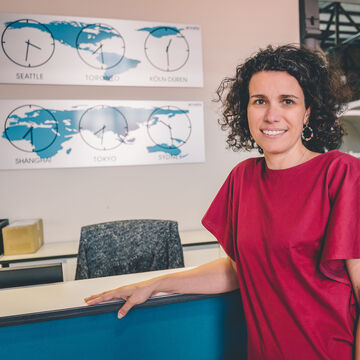 International Mindset
Our strength lies in diversity! In 17 countries, we unite more than 17,000 employees with unique experiences, skills and perspectives. This diversity is the foundation of our business success.
We attach great importance to creating a work environment where every individual is respected, accepted, and valued. We are committed to providing fair opportunities to shape their individual career, regardless of gender, age, nationality, religion, disability, background, sexual identity and orientation, or other characteristics.