Unlocking potential – We're on it!
Your development
with us
Whether you are a career starter or an experienced professional, in logistics or in the office – at Arvato, our Learning & Development team develops numerous programs that personally and professionally support your individual development and accompany you on your career path.
Our programs
for you
We are curious and always in motion. From national and international programs for your personal and professional development to comprehensive online learning programs – we support you in your development. Targeted and individual.
Get to know a selection of our programs!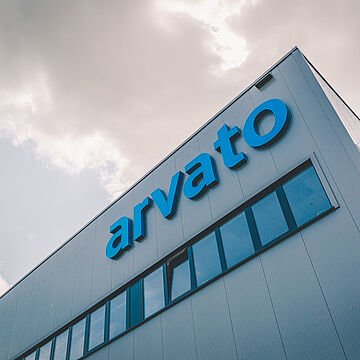 Take off globally
With our Global Mobility Program Apollo you have the chance to work for several months or even years as an expert at one of our worldwide locations. Here you can contribute your expertise to large implementation projects for our clients. And gain valuable experience not only professionally, but also personally.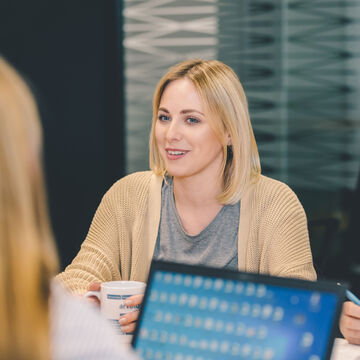 Learning Programs
We are looking for determined colleagues who will work with us to drive forward the digital transformation at Arvato.
In our Digital Champions Program, we provide you with the knowledge and tools to actively drive digital transformation at Arvato. In the process, we get you connected with other "digital minds" at Arvato worldwide.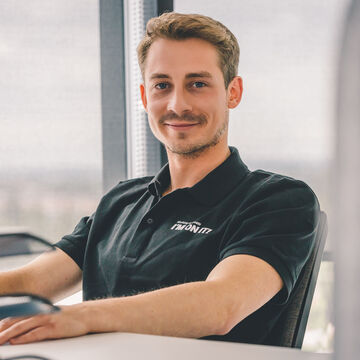 Development Programs
Our Personal Development Program supports you in your personal and professional development. A wide range of training modules and individual coaching will help you to recognize and further develop your potential.
Through our ADVANCE training programs, we actively promote your career in the warehouse. We will support you in your development to become a SAP Key User if you are interested in IT systems, interfaces and technology, or a team lead if you are team-oriented and enjoy helping others to reach their full potential.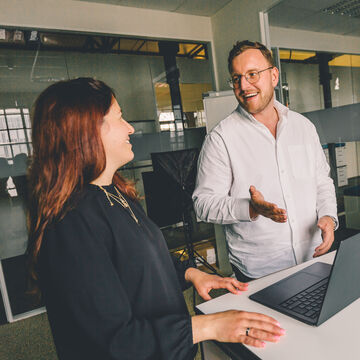 Talent Programs
With our flagship talent program RISE, we offer you the opportunity to expand your business know-how and professional expertise. You will be in close contact with our Executive Board and central talent management team and benefit from both face-to-face and digital opportunities.
Join us as a Management Associate and benefit from working directly with one of our experienced managers, either in the Executive Board or Site Management. Become part of the Management Associate program with numerous learning opportunities and the chance to exchange with business representatives.
Learning drives progress
With the Arvato Academies, we offer our employees targeted training in the respective business units. You also have access to informative and interactive online learning opportunities such as LinkedIn Learning and Bertelsmann University.